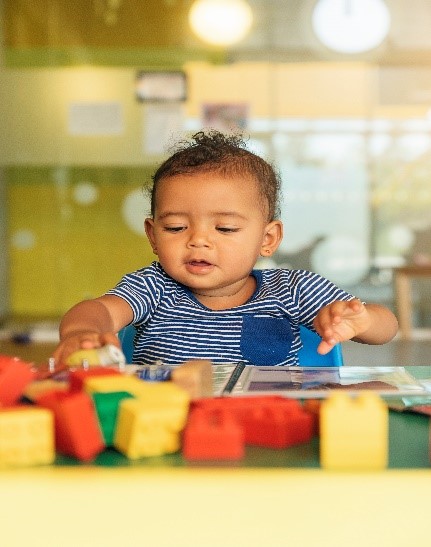 Choosing the right type of childcare
Slowly our worlds are starting to get back to normal, well a new normal. What does that mean for Mothers who are coming off Maternity leave and in need of looking for reputable and loving childcare?
Looking for reputable childcare, was always hard enough. Do you go with your own gut feeling? or of others who think they know what is right for you? or those who have a stake in a particular childcare setting and plug it at every opportunity?
The working world has changed and for now, it seems that for many returning to work, it means that they can work from home. This hopefully will mean that you will need slightly less hours as travelling time, will not need to be a big consideration.
So where do you start?
Firstly, recommendations play a big part in knowing where to look. Once you have a shortened list then you can start the process of making contact. Unfortunately for now, Early years practitioners are not allowed to allow new parents into their settings, so make sure you find out how they propose to introduce you to their world. I believe it is a bit like buying a house. You can look at loads of homes and then the one you least expect to love, is the one you fall in love with.
At Jolly Tots we have closed on a Friday to allow parents to come into our setting when there are no children there and to have a look around. If you chose to take a place with us then we will continue to invite you into the group at a time that we are closed for everyone else. This we believe is a stepping stone into understanding who we are and what we represent and will allow you to be familiar with the setting.
When choosing where to go, you will need to be armed with some questions under your belt ready to ask.
So I have put together some "foods for thought", when looking through this big maze and hope that I can add a bit of clarity to support you on what is a very exciting but also nerve racking journey. Wishing all our Mummies and Daddies a safe transition, back to work and into the world of childcare.
What to look for when meeting a prospective childminding setting for the first time:
Are the staff friendly and approachable?

How many children are in their care?

What is adult/child ratio?

What are the children's ages?

Are the staff First Aid trained?

What qualifications do the staff have?

What is staff turnover?

Does the property look safe? How easy is it to get out of the premises?

What is the procedure for letting visitors in?

Cleanliness, Is it clean but not too clean? Does it look like you can play in there?

Is there suitable equipment for the children and a variety of toys that can be turned around?

Is the equipment child friendly?

Do they go on outings?

Do they have an outdoor play area

Do you agree with the ethos of the group?

Are there any pets?

What are the sleeping arrangements, ask to see them?

What are the food arrangements.

What are opening hours

Do you pay for holidays?

When is the group closed

What is sickness policy

What is settling in policy

Do you agree with the general policies?

Do they have key workers?

Are children encouraged to get messy
We wish you all the best in making your choice.
If you would like a one to one visit please contact us on Jollytots2@aol.com or call Michelle 07973842992 for a personal tour.